I took a different approach for this third week of eLearning, and I think I'm liking it! To catch up on this journey and learn from my mistakes, read about Week 1 (link) and Week 2 (link), as well as my first blog in this series (link) published just before my school closed.
---
Open Up Resources 6-8 Math
First, I think it's important to give some background. I have been teaching using the Open Up Resources 6-8 Math curriculum (link) for just over 3 years. It's been a game-changer, as I have quality resources in my hands, and more time can be spent planning for my learners, instructional routines, math language routines, and my teacher moves. There's much more on that in my earlier blogs, though. Moving on.
The way this math curriculum is designed is through a thoughtful series of tasks. The activities on a lesson-, unit-, and grade-level-scale move from an invitation to the math, a study of concepts and skills, then application. See if you can make the connection to HyperDocs in this next part…
Hyperdocs
Hyperdocs are a way to deliver content to students via interactive Google Apps, like Docs, Slides, you name it. Some teachers have been using Microsoft documents in the same way! HyperDocs are worth looking into during this big, fast transition we're facing as teachers right now. The best place to start is hyperdocs.co, where you'll find out more about what they are (link), samples, templates, and hyperdocs created by some pretty amazing and selfless teachers that are willing to share!
The template I prefer is the "Basic Hyperdoc Lesson," with a lesson design as follows: Engage, Explore, Explain, Apply, Share, Reflect, Extend.
Y'all. This is exactly what we go for in the Open Up Resources 6-8 Math curriculum I use!
Engage (Launch, Warm-Up)
Explore (Inviting Activities, like Warm-Ups or the first activities in a lesson)
Explain (…like in every task ever)
Apply (Deeper-dive activities, later lessons or activities in a lesson)
Share (Activity Synthesis, group work time)
Reflect (Lesson Synthesis)
Extend (Are you ready for more?)
The Assignment
So, I made this hyperdoc (link) and sent it to my students this week! This is new learning for my students, but angles are not a big 7th grade focus standard.
The document spans 5 lessons, so I expected it to take all week, about 15-20 minutes each day. From the feedback form I gave last week, most students liked a weekly assignment to pace themselves, but some had a difficult time working at their own pace. So, I posted the assignment (optional, like all others at my school) on Google Classroom, choosing the option to make a copy of the document for each student. This is how it read:
Each day of the week I posted a goal in an announcement on the Stream on Google Classroom, and I linked the assignment from the Classwork page. I also revised my copy of the document with the weekday goals listed under each part of the assignment. Engage (Monday), Explore (Tuesday), etc.
Teacher Moves
On Monday I checked throughout the day and added comments on the documents of the students that were engaging in the hyperdoc.
How did you know who was engaging? I'm glad you asked! When I opened the assignment folder in my Google Drive, I sorted all of the documents using the "Last modified" column. Y'all. Whoever made that feature is brilliant and saved me hours of time searching.
After leaving feedback on the 9 students' documents, I started getting some notifications! Students were responding back!
The next morning I decided I could set the goal on Google Classroom, but I took it a step further and left a comment in each and every document in the HyperDoc's Engage box. I tagged the student in a comment and simply said, "Let me know if you need help getting started!" It took less than 20 minutes, with lots of copying-and-pasting, I checked. By the end of the day the number of students engaging doubled, and one student completely finished the document and turned it in on Google Classroom. Worth. The. Time.
Throughout the week, I continued to check in, leaving comments to make corrections or a little extra encouragement for effort and thinking about this new math content. It felt great to be able to feel like I was virtually jumping from group-to-group, like I do in my classroom, checking in, encouraging students to engage, celebrating, asking advancing and assessing questions, guiding the discourse, but on a 1:1 scale.
My Reflections
Last week with my choice board (blog link), where students could pick (optionally) 4+ tasks out of 6 total options, three students completed the task by choice. (Again, learning opportunities right now are optional in my district. I'm not grading anything, but I am letting parents know about completion via ungraded "Yes/No" entries in my grade book.)
This week, I had over 30% of my students participate, compared to last week's less than 10%! I think there are several factors going on here. First, feedback was key, even when students didn't participate. They know I'm here, and they know I care! I'm nudging them to participate, and whether or not they made that choice to do some math, most had to make a consideration. Also, all of the learning was organized into one document, and the content built nicely throughout the activity. Third, it's a new week, one more week past when we were last in class together, and maybe it started to feel a little less like spring break (which falls around Easter Sunday for my school), and maybe they had more encouragement at home… but who really knows?
I love hyperdocs. Not only are they laid out like the design structure of Open Up Resources 6-8 Math, but they make it easy to see who is doing the work. Hyperdocs allow me to engage my learners with lots of resources and media. They allow me to give feedback… when the work is getting done and when it hasn't been opened!
Did I get every student to engage? No! What will it take to make that happen with optional eLearning? Probably nothing! (Not absolutely, but probably.) Assignments in my district have been deemed optional for now, and I'm working with middle school students who may not have access at home, who may have extra chores and duties during the day, who may have to care for their siblings all day long, who have anxiety about losing their normal routine, who fear for their family and friends, who are BUSY and might not have the choice or support to care about academics right now.
But I DID reach more students this week! And I'm calling that a success.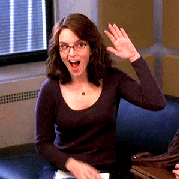 Resource: Checking In! HyperDoc
Last night I led a webinar about HyperDocs and modeled how to create one with the goal of checking in with students. You can find the HyperDoc here (link), and the webinar can be found here (link)!
Have you used hyperdocs in your teaching inside or outside of your physical classroom?