Anchor charts can be used for classroom management and to document learning with the purpose to navigate students toward success with reminders and visuals. I've embraced the charts and so have my students!
This year I decided to try something new, a living, growing anchor chart!
Anchor Charts for Daysss
I started teaching in an elementary classroom, and I realized how important anchor charts are to hold ideas and make connections for my EL students, for all learners. Then I moved to a middle school math classroom… my wall space is a little more limited because for the first time I have windows and a door and a SmartBoard and so much whiteboard space.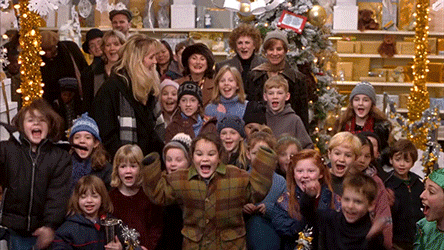 I developed some word wall cards for the Open Up Resources 6-8 Math, which took up all of my bulletin board space. Since taking on a Guru position for Open Up Resources, I've been fortunate to engage in a lot of self-reflection in my teaching practices. This year in these reflections, I've been asking myself… Where could I find space to record our thinking? What learning is displayed in my classroom? About that word wall… How often to we even look at it? We practice using our words like mathematicians, but do we ever really interact with that display? What else could I do with it to help us build ideas?
And then Martin Joyce began talking about the importance of anchor charts in our Twitter chats and Zoom meetings, which were really appealing to me and my current situation. And then I saw this tweet by Elizabeth Harwell…
Okay! Anchor charts! So I scrapped it. No more word wall. Gone. We weren't using it as I'd imagined anyway… Why waste the space? What did I have to lose?
An Anchor Chart was Born
So, my word wall was gone. I hauled the butcher paper up to my classroom (only dropping it on my toe once) and enlisted some students to help me cover my bulletin board. I began recreating Ms. Harwell's masterpieces, connecting ideas with arrows and color. (Shoutout to Open Up Resources 6-8 Math for its coherence!)
And then I threw it out there to the Twitter and Facebook communities for feedback! I realized I was onto something!
Why I Love Our Living Anchor Chart
It supports my instruction. During class and new learning, we can connect to prior learning. (Oh, a diameter is twice the length of a radius? What equation shows that relationship? What?! There's a constant of proportionality? Wow!)
It's an awesome summary of our learning. All of the different tasks and investigations are so rich, and the growing anchor chart streamlines all of the information that we know to be true.
The purposeful color is engaging and shows connectedness. Examples: Most of the green notes on my board relate to finding the constant of proportionality. In our known equations, variables sometimes are colored to match visuals and images.
Vocabulary is used and displayed, along with examples and visuals.
My students enjoy it! I enjoy creating it! (Who doesn't enjoy writing with Mr. Sketch markers?)
Recently a student mentioned, "We've learned so much! Do you think someone who isn't in our class would understand what all of that means?" Hmmm…
Unit 3 Chart Update
We just added some information as we investigate circles in our Open Up Resources 6-8 Math tasks. Here's our most recent capture! What are your thoughts?
Unit 4 Chart Update
We reasoned about proportional relationships and percentages in our Open Up Resources 6-8 Math tasks. Here's a snap of our hard work!
Unit 5 Chart Update
We investigated signed numbers and arithmetic! Check it out!
Unit 6 Chart Update
This was a giant unit, where we solved equations and inequalities! I decided to combine both ideas in our anchor chart work (to save space and make connections).